Cobi's Commitment to Stewardship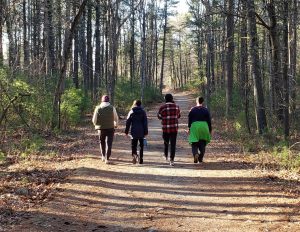 Responsible stewardship includes caring for Franklin's natural resources, historic buildings, and vulnerable populations. The first step was passing the Community Preservation Act in November 2020. While additional expenses are never ideal, the resulting Fund will pay the community back manifold through open space protection, historic preservation, affordable housing, and outdoor recreation initiatives and earn access to the statewide Community Preservation Trust Fund for additional efforts. In my life, Franklin's forests, wetlands, and historic sites have been invaluable sources of inspiration and recreation. Franklin should seek to improve and expand recreation opportunities in the Charles River Meadowlands and Franklin State Forest, while protecting natural resources from undo harm of future development.
Affordable housing is critical in ensuring low-income, elderly, and disabled individuals and families have a home in Franklin. The Franklin Municipal Affordable Housing Trust Fund should continue to be utilized to ensure Franklin exceeds the state's 10 percent threshold for affordable housing, with a priority on increasing affordable housing options near Downtown and the Commuter Rail.
In the name of both safety and sustainability, Franklin should move forward in their adoption of the state's Complete Streets framework to seek subsequent funding for improving non-auto accessibility of main streets. Shared streets encourage active living, protect residents, and allow for further adoption of sustainable transportation methods.